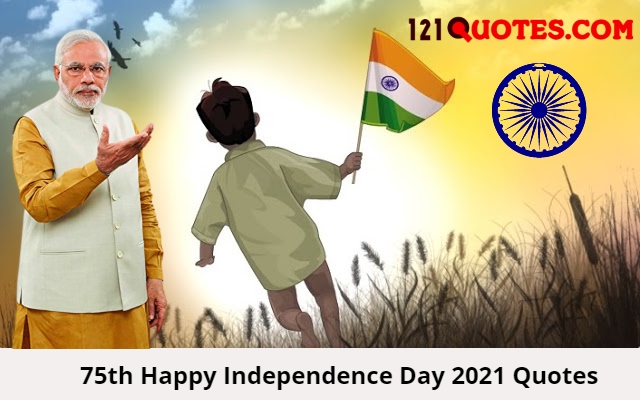 ','' ); } ?>
Independence Day is celebrated in our country every year on 15th August because on this day our country became independent and the whole country was proud of it and many people were martyred in this freedom. Even today, on this day all Indians greet each other on Independence Day, and every year the tricolor is hoisted by the Prime Minister at the Red Fort. If you also want to wish Happy Independence Day to your friends or family members or relatives then continue to touch or article and check Independence Day 2021 Quotes, Whatsaap Image, Facebook Status For Independence Day, Latest Desh Bhakti Shayari gave on this Page.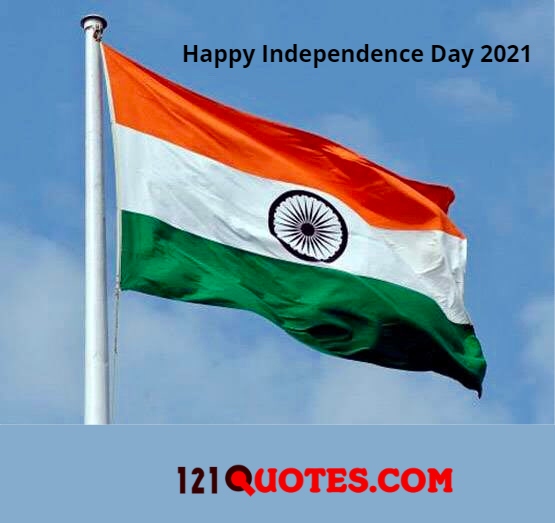 1. "Your true freedom begins when you get to a point where you don't have to impress anyone in life! Happy Independence Day".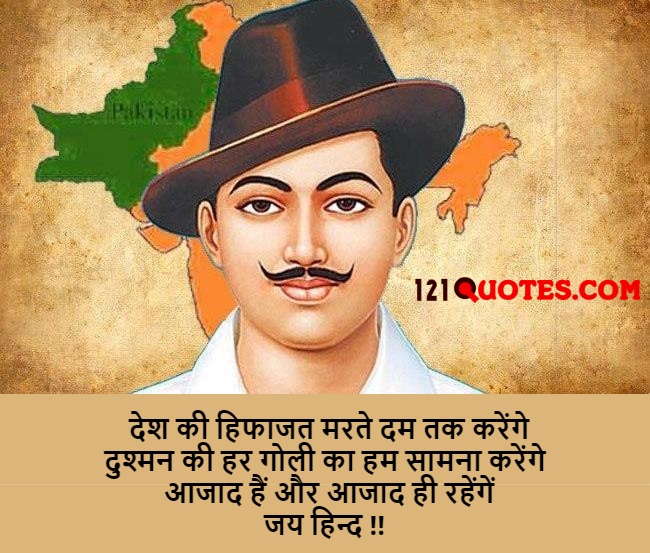 2. "The flowing rivers, green terrains, skyscraper mountains, deep hills all are singing today, happy independence day".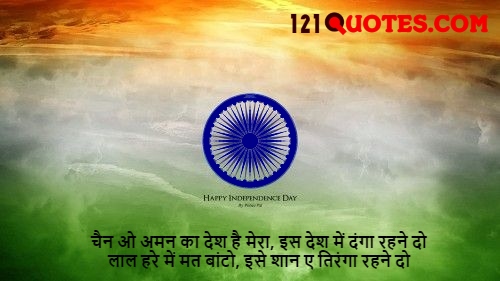 3. "The citizens of a country create the image of a country. Be a good citizen and let India proud of us. Happy Independence day…Jai Hind"
4. "freedom is in our minds, faith is in our words, pride is in our hearts and great memories are in our souls. Let's celebrate our great nation on this Independence Day"!
5. "We are lucky to be born into such a great nation. Let us work hard to make it better. Happy Independence Day"!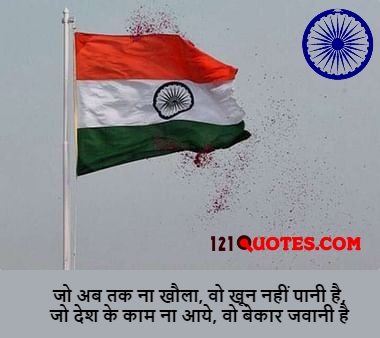 6. "We wish you a joyful and safe celebration of this remarkable day in our nation's history".
7. "Dear Soldier, Whenever you get tired, just march on. Know the country salutes you, trusts you, and is always with you".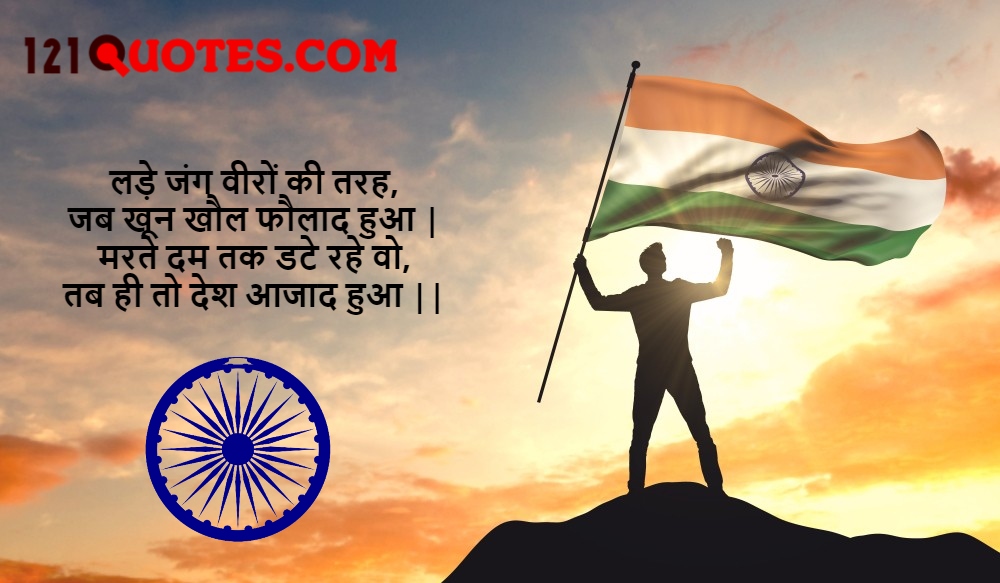 8. "You give me your blood and I will give you Independence!".
9. "Better to die fighting for freedom than be a prisoner all the days of your life".
10. "We have believed, and we do believe now that freedom is indivisible, that peace is indivisible, that economic prosperity is indivisible."
11. "One individual may die for an idea, but that idea will, after his death, incarnate itself in a thousand lives."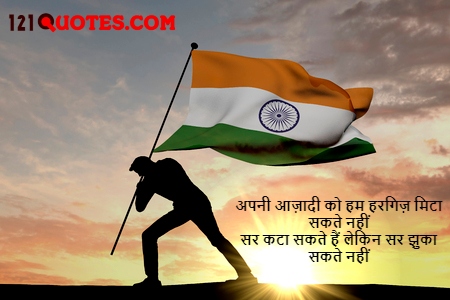 One Line 75th Independence Day Wishes
11. "The sword of revolution is sharpened on the whetting stone of ideas."
12. "We are Indians, firstly and lastly."
13. "Freedom is not given – it is taken."
14. "Apparently, I've acted like a terrorist. But I'm not a terrorist."
15. "Citizenship consists in the service of the country."
16. "We hope the world will act in the spirit of enlightened self-interest."
17. "Freedom is not worth having if it does not connote freedom to err."
18. "A nation's culture resides in the hearts and in the soul of its people."
19. "Nothing is more precious than Independence and Liberty. Happy Independence Day!"
20. "I prefer liberty with danger to peace with slavery"