Expert's Answer for " Tell me About a Time you Failed "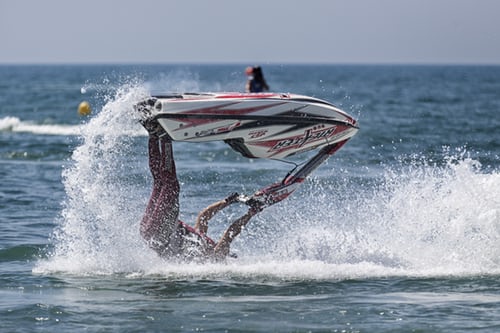 Let's be honest: nobody likes to fail. However, failure is an inevitable part of working life and a hiring manager knows it. Interviewers are interested in candidates who identify their mistakes and learn from this experience. Therefore, you need to be prepared to answer the question, "Tell me about a time when you failed" in a positive way.
Think of the example you will give
This is an important point because you don't want to choose a veiled success story that isn't really a failure, such as "I exceeded my monthly sales target by 120% but wanted it to be 130%, so I was disappointed." At the same time, avoid talking about a big mistake or an occasion when failure costs a monumental amount of time, money or even jobs.
Think of a situation where you were careless or made a mistake in judgment that had a slight negative impact on the chosen occasion. For example, missing a deadline, not closing a contract, or not meeting one of your monthly KPIs – just make sure that the example you choose is not one of the key job requirements for which you are being interviewed.
Once you have that in mind, practice telling your story before the interview and keep in mind the following points:
Explain how it happened
When telling your story, make sure you demonstrate that you know exactly where you went wrong. Try to remember the situation/occasion and identify the obstacles that prevented you from getting what you wanted. To me, this says you know the root cause of the problem and can prevent it from happening again.
Don't make excuses
Be careful not to attribute the reason for your failure to things beyond your control, for example, market fluctuations or staff shortages at any given time. In business, there will always be uncontrollable elements that can hinder your goals. The important thing is how you identify what's in your immediate control and take responsibility for the times you can't take control of a particular occasion. Otherwise, you will become defensive and unexplained during the interview.
Don't blame others
In the same vein as above, do not blame other people when talking about the occasion. This is one of the worst things you can do. An employee who always looks for the nearest person to blame, rather than reflecting on how personally responsible they are, will always be a threat to team dynamics, morale and productivity. Talk about what you could have done to prevent the failure from occurring, and show the humble self-awareness that all managers respect.
Don't be too hard on yourself
As you remember your story or occasion, do not insult yourself or make generalizations about who you are as an employee. Instead, stick to the facts and tell the story objectively. This will show that you can face difficult situations rather than insisting on them and complaining for a long time.
Show that you have learned from the situation.
As Henry Ford once said, "The only real mistake is one that we learned nothing from." Be sure to describe what lessons you have learned from your experience and how you applied them in similar situations to achieve a more positive outcome.
As I said at the beginning, mistakes and disappointments are inevitable, so you don't have to be nervous about this during an interview. Just make sure you choose an occasion wisely and count it in a way that demonstrates that you are a conscious and responsible candidate who will strive to learn from your mistakes in order to improve future performance.

Are Microsoft 70-480 Exam Dumps Great Exam Supplements?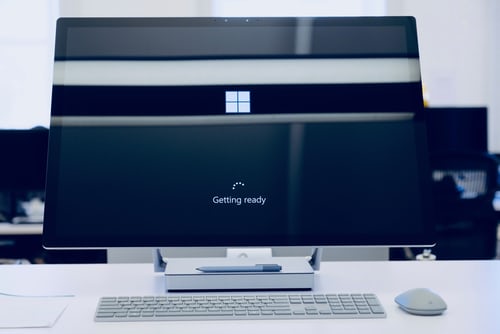 There has always been a debate, whether exam dumps are useful or not. For many years, these varying perceptions have voiced out their fair share of advantages and disadvantages. Whilst there are still a few who don't consider exam dumps as beneficial, there are many who have already uncovered its effectiveness. And if you want to utilize exam dumps when you prep for your Microsoft exam 70-480, then you're on the right page! Here, you will gain valuable knowledge as well as some insights that you can use when getting ready for your upcoming exam.
The current Microsoft certification track
Exam-labs As one of the leading certification providers in the world, it's standard for Microsoft to retire and replace their training and certifications to keep pace with the rapidly developing sphere of IT. However, there has been a major change in its certification program this year. And this was due to the release of job-centered credentials, which are now the main component of their technical certification track. These role-based validations were created so that various individuals stay competent and significant in today's technical needs.
Despite the major changes, you can still take advantage of their remaining MCP certifications, which include MCSA: Web Applications. Completion of exam 70-480, together with 70-486, honors you with this specific certification. Another option to earn this MCSA credential is to pass both exams 70-483 and 70-486.
Exam 70-480 is the assessment of your theoretical knowledge and technical skills in HTML5 programming via CSS3 and JavaScript. With the help of this exam, you can strategically execute and alter document structures, codes, and other related elements as well as easily implement program flows. In addition, this exam will bring into discussion some important programming functions such as creating web worker processes, validating user input, transmitting data, structuring CSS files, and styling box and text properties. Because of the wide-ranging list of exam objectives, it's highly recommended that you have two or more years of work experience in writing queries.
The evolution of exam dumps
Long before the prominence of exam dumps among exam takers, this has been dubbed as an unjust way of studying for an exam. Many hated dumps because of this mess up their preparation. On the contrary, more individuals have learned that dumps are actually very functional as these serve as imperative practice tests. So, what really are exam dumps?
Exam dumps are considered as files from those who have taken a specific certification exam. And each file is composed of the actual exam questions with corresponding answers. The main use of exam dumps is not to cheat but rather to practice your skills and gauge your exam readiness. Because technically, each certification exam varies; hence, there's no 100% assurance that the exact same question will appear during your exam. But with the help of dumps, you will have the opportunity to gain crucial insights that you can apply to your exam. More so, there's a higher percentage of coming across an identical set of questions from the dumps to your own exam.
The best way to use exam dumps
Now that you know that dumps are tagged as practice tests, it's very important to only use these as exam supplements and not as your main reference material. This is where most exam takers fail because they solely rest on exam dumps without fully understanding the nuts and bolts of the exam objectives. The best way to comprehend the details of the exam is to start with the recommended materials from the certification provider. Mostly, there are books, online courses, and even practice tests available for usage.
After utilizing the official materials, you can now pursue other references that you deem worthy as a source of your learning. And of course, exam dumps are beneficial files you can capitalize on to fortify your comprehension and technical prowess. Braindumps are like an extension of the practice tests―but with a twist. These can be more reliable because these are provided by successful examinees. Plus, these are easily accessible from legit websites that offer all sorts of dumps for various IT certifications.
The most reliable exam dump website at present
Because of the upsurge of demand for exam dumps, there's also a continuous rise of supply from various exam dumps providers. Therefore, choosing the most reliable one can be a challenge itself. Don't worry because, in this blog, you will know of one of the best exam dumps providers that have helped a lot of professionals reach their career goals.
When it comes to excellent exam dumps, the name Exam-Labs always tops the list. This well-known website gives you plenty of practice materials, which are not just limited to dumps but also includes exam study guides and training lectures. And for exam 70-480, they currently offer a discounted rate for their premium bundle. This all-in-one resource is only $24.99 from the usual price of $35.70. But if this is your first time using Exam-Labs and you still have few hesitations, you can definitely kick off with their free downloadable exam files.
Whatever your options, all their dumps conveniently work using the VCE Exam Simulator. It's a modern tool that simulates the real exam environment and equips you with the skills to tackle various question types and moreover, it shows the topics you need to train more. So, simply install this software on your PC, laptop or your mobile device, download 70-480 exam dump from Exam-Labs and you're good to go!
Conclusion
Now, are exam dumps great exam supplements? Well, as long as you know how and when to use these valuable online materials, then the answer is a resounding YES! Proper usage of dumps is the key to a fruitful Microsoft exam 70-480. So, be sure to understand everything first before you utilize exam dumps to your advantage.
Expert's Answers " Where Do You See Yourself in 5 Years?"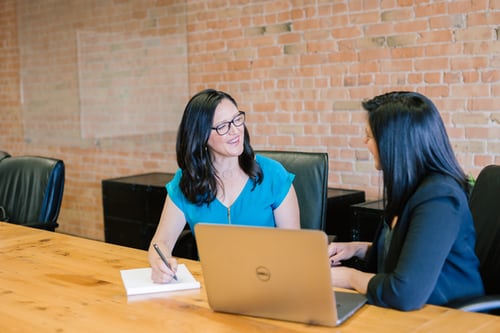 Now Tacheles: Where do you see yourself in 5 years? The question is one of the classics in the interview. Nevertheless, it should be clear to everyone: No, really no HR manager expects an exact description of what you will actually do in five years' time. The answer can only be guesswork, an expression of a quiet hope – or a larger career plan. So why do HR managers ask this question in the interview?
Why this question: Where do you see yourself in 5 years?
Quite simply: HR managers ask the applicant question because they want to know something about your career goals – and whether the current position you are currently applying for fits into this professional master plan.
On the one hand, this question is about finding out whether the applicant and candidate have anything like a career plan. This is and should never be a manifestation of your own successful career carved in stone. It can't either. Jobs and you change yourself too much over time. But applicants should know and verbalize at least one rough direction. It is more of a rough course, which, for example, is more aimed at a specialist career or a management career.
And yes, that's interesting for HR staff. In particular how you view your professional development, whether you motivate and actively shape your career or rather hope that it will somehow result.
It's also like this: Those who have a strategy and pursue long-term goals are overall much more motivated (intrinsic!) And do more because they want to achieve their own goal and not just that of the boss.
Accordingly, there are a few typical variations of the applicant question above :
What are your long-term career goals?

How do you define success?

What is the most important thing in your career?

What is the ideal job for you?

Where do you want to be in XY years?
But they only sound different. Ultimately, it is always about your professional perspective.
Now you might think that's a great question! I answer them quite easily and spontaneously, above all honestly …
Stop! It is not quite that simple. The application question, where you see yourself in 5 years, is tricky and sometimes a job killer. Even if that is unfair, many a candidate has shot himself out of the interview and the candidate list with an overly honest answer – and only because he or she chatted freely about their own vision.
Also Check: Tell me About a Time you Failed
In the interview, talk about professional goals
So how do you ideally answer the applicant question?
First, consider the question from the perspective of the HR manager: He wants to hire someone who is competent and talented, but also really hot for this job. Someone who sees the advertised position as a real career step and an opportunity for themselves and hangs in accordingly. Five years from now.
Any answer that sounds suspiciously like an intermediate step, an intermediate solution or even a compromise will kick you out. Perhaps you have already explained why you want this job and what you find so interesting and challenging about it. But it has to be part of your long-term master plan, otherwise, the alleged motivation quickly turns into a march.
Hardly anyone hires someone who practically indirectly admits that they want to do another job at another company in five years. Another job might still go – you want to eventually develop. But the current one should play a central and above all different role than that of the stirrup holder.
And to be honest: it doesn't help the HR manager's career if he has to fill the same position every few years because he's promising talent is constantly bailing out and leaving.
General answers: You should say that …
Answer in general.

That doesn't mean you should lie in the interview. You should never do that. But your answer should remain so general and interpretable that you keep a few options and career paths open. Above all, the answer should be that you always appear to fit perfectly into this position and the organization in the long term.

Answer company-oriented.

Your interests and professional goals should be designed and sound so that you want to develop WITH and IN the company. The truth is, a lot can happen in the coming years, everything is possible – the company goes bankrupt, your department is outsourced, something like that. So you don't really commit yourself to a company-oriented answer anyway, but you keep many doors open.

Answer confidently.

Show a bit of enthusiasm for the job offered when you ask the applicant – precisely because it takes you an important step further. Demonstrate your firm will to master the challenges ahead of you, precisely because they fit your master plan.
The ideal answer to the applicant question
For example, you could answer the question "Where do you see yourself in 5 years?":
My current goal is to find a company in which I can develop professionally but also personally. I want to face as many different challenges as possible. My goal is to take on more and more management tasks and personnel responsibility in the next few years and to pursue more strategic goals. I think that works especially well when I work for an organization that develops itself. And I see that as a given here.
As you can see, the answer is more directed towards a management career. But, as I said, that's just an example. It is crucial that the answer sounds motivated, company- oriented, focused – but without being specifically committed.
A second, more professional career-oriented answer could be:
I actually always try to achieve perfect results. I want to work for a company that gives me the opportunity to constantly develop and improve my skills and expertise, implement interesting projects and work with colleagues from whom I can learn a lot. I know that some of the most brilliant minds in the industry work in your company – and I would be happy to be part of this team and to develop my career here.
Admittedly, where he wants to be in five years' time, this candidate does not say strictly speaking – but he does say in which direction he wants to develop: technically and implicitly, rather as a specialist (with a tendency towards perfectionism). In most cases, this is enough as an answer.
Special case: career change
A special case arises if the position you are applying for does not match your previous career. For example, if you previously worked in a completely different industry or had a completely different career. In short: if it is not just a job change, but a professional career change.
In this case, you have to explain the reasons for this step very precisely and credibly. Cloudy expressions of motivation are no longer enough. In that case, you should speak honestly about your new master plan, the new career goals and why you are now passionately pursuing them.
In this situation it would be absolutely deadly if you start to stammer, motto: "Yes, um, that's a good question … Well, where do I want to be in five years? Uh … " In this situation, the answer has to be shot out of the gun and to the point. Because you have so BEFORE reoriented, newly focused and try not only talking.
Ultimately, this applies to all answers to this applicant question: prepare yourself thoroughly before the interview and formulate your answer as briefly as possible. It looks all the more convincing.